Bichop Nawrot, CFP®
Partner
Bichop J. Nawrot has more than 40 years of professional experience in the areas of financial planning, wealth management, and investment analysis. Bichop specializes in working with individuals with complex financial affairs and creates customized plans covering concepts such as investment strategies, insurance, and estate planning.
Prior to joining Connecticut Wealth Management, Bichop was President and Co-founder of Capital Strategies Inc., an investment advisory company in Bloomfield, CT offering comprehensive financial planning services to individuals, corporations, and institutions. Bichop's primary responsibility was managing client portfolios.
Bichop has been recognized as a Five Star Wealth Manager* by Crescendo Business Services (2019); the elite list appearing annually in Connecticut Magazine.
Education
Bichop graduated with a master's degree and Bachelor of Science degree from Salem State University and has completed post-graduate work at Boston College. Bichop is a CERTIFIED FINANCIAL PLANNER™ (CFP®) licensee, a Chartered Financial Consultant (ChFC®), Chartered Life Underwriter (CLU), and Certified Insurance Consultant.
Affiliations & Community Involvement
Bichop is a member and past President, of the Board of Trustees of the Connecticut Historical Society. He is currently Vice Chairman of the Board of Trustees of Old Sturbridge Village, a member of the Board of Overseers of the Bushnell, and a Board Director of Lobster Craft, LLC. Bichop previously served on the Board of Trustees of The Hartford Area Habitat for Humanity.
Bichop and his wife Linda have lived in West Hartford for over 40 years, where they raised their two daughters and were active in the Church of Saint Timothy.
Bichop is an avid traveler, skier, and mountaineer. He has a passion for economic and political issues.
*The award is based on expertise, value for fee charged, and overall satisfaction.
Partner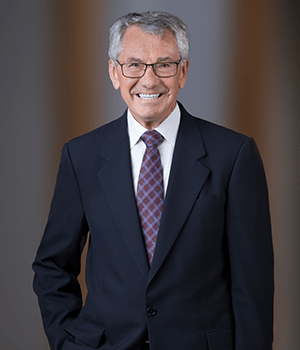 Contact Bichop Nawrot, CFP®