Susan Grayson
Partner & Managing Advisor
Susan Grayson brings 28 years of professional experience in the areas of financial planning, wealth management, and investment analysis to her role as Partner at Connecticut Wealth Management (CTWM). In order to better understand her clients' financial goals and challenges, Sue prioritizes getting to know them as people and the things in life that are most important to them.
Prior to joining CTWM, Susan was principal and owner of New England Guild Wealth Advisors (the "Guild") based in Avon, CT. Previously, she served as Vice President and Senior Investment Consultant with CIGNA Investment Management, where she provided investment consulting and expertise to CIGNA Retirement Services' national accounts and was responsible for a client base totaling approximately $1 billion in assets. Before this, Sue was the Assistant Head of School at the Renbrook School in West Hartford.
Education & Certifications
Susan graduated with an MBA from the University of Connecticut and received her bachelor's degree from Springfield College.
Affiliations & Community Involvement
Susan is very active in the Hartford community and has served on the Board of the Hartford Conservatory, is a past president of the Hartford Tennis Club, a former member of the Connecticut Women's Council, and has served on the Professional Advisory Committee for the Hartford Foundation for Public Giving.
She currently is Trustee Emeritus and past president of the Board of Trustees at St. Johnsbury Academy, where she co-chaired a Capital Campaign, served on the Executive Committee, and chaired the Investment Committee. Sue is also a member of the CT Women's Golf Association, where she is Treasurer for the Priscilla Endicott Scholarship Committee that awards annual scholarships to young women golfers entering college.
Susan is married to Dr. Donald Grayson and resides in Farmington, CT. She is an avid paddle player, golfer, and tennis player and enjoys spending time with her three grown stepchildren and her eight grandchildren.
Partner & Managing Advisor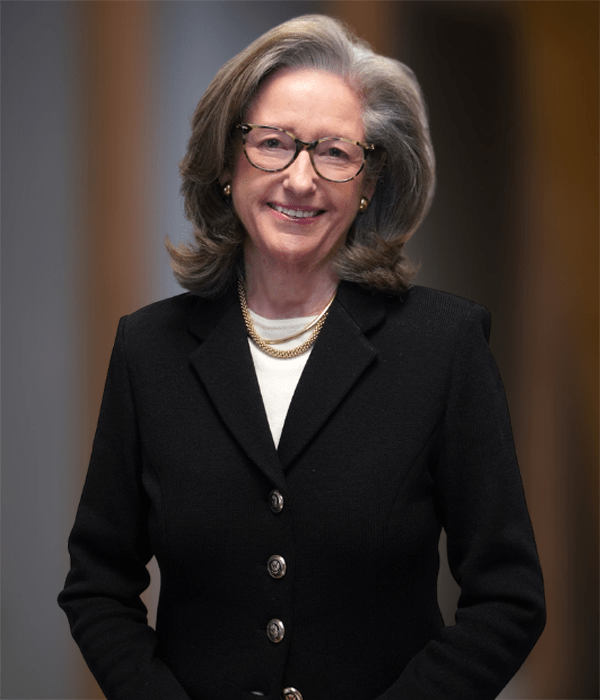 Contact Susan Grayson