Jarrett Solomon, CFP®
Partner & Managing Advisor
Jarrett F. Solomon has more than 17 years of professional experience in the areas of financial planning, wealth management, and investment analysis. Jarrett works with business owners, executives, physicians, and other individuals and families with complex financial needs.
Jarrett has authored pieces that have appeared in the Hartford Business Journal, Forbes, and Financial Advisor magazine. He has been quoted in articles in both local and national publications, including the Wall Street Journal, Money magazine, U.S. News and World Report, and Investor's Business Daily. He is frequently asked to speak about a variety of financial and business management strategies.
Education
Jarrett graduated magna cum laude from Amherst College with a degree in economics. He is a CERTIFIED FINANCIAL PLANNER™ (CFP®) licensee. Jarrett has been a member of the Investment Management Consultants Association since 2007.
Affiliations and Community Involvement
Jarrett has been recognized by Crescendo Business Services as a Five Star Wealth Manager* (2012-2022); the elite list appears annually in Connecticut Magazine. He was selected as a "40 Under 40" by Connecticut Magazine (2013) and as a "40 Under Forty" by the Hartford Business Journal (2014).
Outside of CTWM, Jarrett is the treasurer for the In-Home Addiction Treatment Institute, a non-profit dedicated to researching and advancing innovative methods of addiction treatment. He is on the Board of Directors for the West Hartford Library Foundation and is a committee member for the Greater Hartford chapter of the Amherst College Alumni Network. Prior volunteer experience includes serving on the Oak Hill Foundation's Board of Directors, acting as the chairman of the Seminar Committee for the Estate and Business Planning Council of Hartford, and running the Endowment Committee for the Hartford Tennis Club in West Hartford. At Amherst, Jarrett was an outfielder on the baseball team, and for several years volunteered his time helping to coach the varsity baseball team at Hall High School in West Hartford.
A Simsbury native, Jarrett resides in West Hartford with his wife Samira, daughter Ella, and son Jack.
* The award is based on expertise, value for fee charged, and overall satisfaction.
Partner & Managing Advisor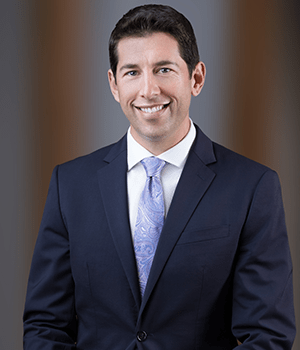 Contact Jarrett Solomon, CFP®