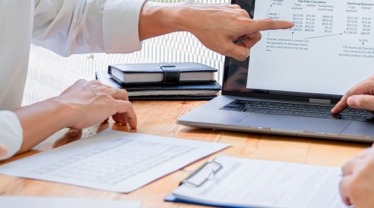 Investment & Wealth Management
A team of experienced professionals guide you with purpose.
Connecticut Wealth Management's team structure means clients receive proactive and practical advice from credentialed professionals with different specialties. We also work closely with your other trusted professionals, such as your estate planner, accountant, and attorney, so that your wealth planning decisions are made within the context of your overall financial affairs.
We get to know you, so your investment strategy is personalized to your needs.
We ensure that your investments align with your overall comprehensive plan, including your time horizon, feelings about risk, and tax considerations. In addition, our Investment Committee meets regularly to discuss risk-mitigation strategies. We consider not only your asset allocation and sub-asset allocation, but also your asset location, to make sure your assets are held in the most tax-efficient manner.
We think about the details, so you don't have to.
We'll assess your tax situation each year to help maximize the after-tax value of your investments and evaluate your holdings to determine whether you can avoid unwanted recognition of capital gains. And we'll review your stock options to recommend the optimal time they should be exercised.
Gain access to a robust set of financial tools and resources.
We bring a wide range of asset management services, financial resources, and information to our clients – providing you and our team with all the tools needed to help make the best decisions.
We remain focused on your goals, so you remain confident about the future.
World events and life changes can affect your investment strategy. However, we're here to ensure your plan always aligns with your needs. We've designed proprietary processes that guide us throughout the year to get updates about your situation, provide a market update, and review your financial plan and investments – so you can rest assured that no stones are left unturned.
Learn more about our Financial Planning services.
Speak with one of our advisors.
We offer a wide range of investment options, including the potential to invest in private equity, for an additional level of diversification. Just ask and we can tell you more.