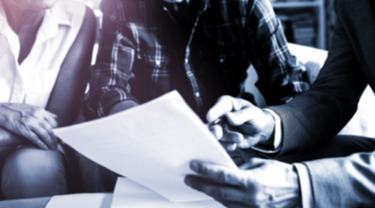 Financial Planning
We help you empower your future.
Are you and your family protected from the unexpected? Will you have the funds you need to enjoy retirement? Have you created the legacy you'd like to leave behind? We begin the financial planning process with an in-depth conversation about where you are today and your hopes and dreams for tomorrow—because your goals and values guide everything we do as we work through the planning process together.
Rest assured that your customized financial plan addresses life's uncertainties.
We understand that circumstances may change. Our thorough process includes "what if" scenarios to show you the potential impact of various decisions on your plan.
You get clarity, context, and confidence.
The pieces of your financial life may be scattered in different places, but we'll help you bring them all together. We'll review your taxes, insurance coverage, long-term care planning, stock options, estate plan, and business succession plan with objectivity to make sure that what you have supports what you want to accomplish in life. We make sure you have the information you need to make the best decisions for you, and we will ask you to think about your options in a way that you've never considered before.
Benefit from a client-first culture.
As fiduciaries, we are true advocates of your success and are committed to providing the strategic direction you need to grow. We offer a wide range of planning services, including:
Business Succession Planning
Retirement Planning/Retirement Income
Inherited Wealth
Executive Compensation, Stock Options, and other complex comp plans
Tax Planning
Estate and Wealth Transfer
Philanthropic Giving
Insurance and Risk Management
College Planning
Long-Term Care
Trust Services
Speak with one of our advisors about your financial planning needs.