Jennifer Barry, CFP®
Managing Advisor
Jennifer D. Barry, CFP® is a Managing Advisor at Connecticut Wealth Management, LLC (CTWM). For more than 25 years, Jennifer has been creating comprehensive financial plans and investment strategies to support her clients' objectives. Jennifer works as a team with her clients' multi-generational family members and professionals to ensure all aspects of clients' plans are considered.
Jennifer is a member of the CTWM Investment Committee and Charitable Outreach Committee.
Prior to joining CTWM, Jennifer was a Financial Planner and Investment Advisor Representative with Capital Strategies in Bloomfield, Connecticut. She was also President of a local investment firm, and earlier in her career, worked as an Information Director for Corporate Finance at Travelers.
Education
Jennifer graduated from Hartford State Technical College and is a CERTIFIED FINANCIAL PLANNER™ practitioner and has a Certification in Long Term Care (CLTC).
Affiliations & Community Involvement
Jennifer is on the Advisory Board of the Franciscan Home Care & Hospice Life Center, a member of the Estate & Business Planning Council of Hartford, and a member of the Connecticut Financial Planning Association (FPA). She was also the coordinator of the FPA's High School Financial Planning Program and continues to be an advocate for early education on financial management.
Jennifer has been recognized as a Five Star Wealth Manager* by Crescendo Business Services (2015, 2017-2022); the elite list appears annually in Connecticut Magazine.
She resides with her family in Bloomfield.
* The award is based on expertise, value for fee charged and overall satisfaction.
Managing Advisor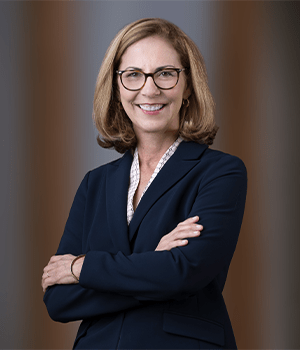 Contact Jennifer Barry, CFP®