Kevin Briganti, CFP®
Financial Advisor
Kevin Briganti joined the Connecticut Wealth Management team in 2020. In his role as a Financial Advisor, he develops comprehensive financial plans and investment strategies for his clients while providing exceptional client service.
Education & Certifications
Kevin graduated from the University of Connecticut in 2016 with a bachelor's degree in Economics. Kevin is a CERTIFIED FINANCIAL PLANNER™ (CFP®) licensee.
Affiliations & Community Involvement
Kevin has a passion for ice hockey. He is currently an on-ice official in the American Hockey League and Hockey East Association and was granted an international officiating license by USA Hockey and the International Ice Hockey Federation. During his officiating career, he was selected to work multiple Calder Cup playoff assignments in the AHL and Frozen Four championship tournaments in 2016, 2017, 2022, and 2023. Kevin uses his officiating experience in his role as a Seminar Instructor for USA Hockey's Connecticut chapter of officials, leading both on-ice and off-ice instructional seminars for annual certification of his fellow officials.
Outside of CTWM, Kevin also enjoys baseball, golfing, and traveling with family during the summer. He currently resides in Southington, CT.
Financial Advisor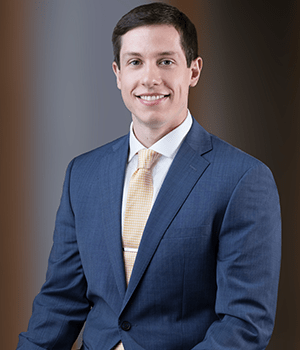 Contact Kevin Briganti, CFP®