Michael Fernandes, CFP®
Managing Advisor
Michael D. Fernandes is a Managing Advisor at Connecticut Wealth Management (CTWM). He enjoys creating long-lasting relationships with clients and having a deep understanding of what is truly important to them. Mike draws from his prior experiences to give clients a greater understanding of how their financial planning and investment portfolios work in conjunction over time.
Prior to joining CTWM, Mike started his career working with New York Life Insurance company as a Financial Services Professional. Mike, then joined Fidelity Investments' flagship office in Boston's Financial District. While at Fidelity, he worked with high-net-worth clients to formulate retirement plans and investment strategies to help them achieve their financial goals.
Education & Certifications
Mike graduated Cum Laude from Regis College with a major in Business Management, and a minor in Communications. He is a CERTIFIED FINANCIAL PLANNER™(CFP®) practitioner.
While at Regis College, Mike, was an inaugural member of their men's basketball team when the university transitioned from all-women to the coed in 2007. He played for four years and in 2011 was awarded the university's "Outstanding Male Senior Scholar-Athlete". Mike continued his passion for basketball after graduating by playing in several men's leagues in the Boston area, as well as coaching youth travel teams in Wellesley, MA.
Affiliations & Community Involvement
Mike has been recognized as a Five Star Wealth Manager* by Crescendo Business Services (2021-2022); the elite list appears annually in Connecticut Magazine.
Originally from Granby, MA, Mike and his wife, Stephanie, now reside in Simsbury, CT with their two daughters, Avery and Madison. In his free time, he enjoys golfing and spending time with his family.
* The award is based on expertise, value for fee charged, and overall satisfaction.
Managing Advisor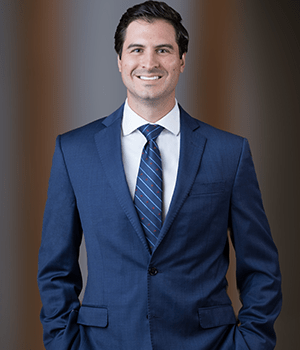 Contact Michael Fernandes, CFP®