Patrick Sullivan, CFP®
Senior Financial Planner
Patrick Sullivan joined the Connecticut Wealth Management Team in Fall 2021 and works alongside the CTWM financial planning team. Patrick is responsible for collaborating with the CTWM team to provide thoughtful and comprehensive financial plans for initial planning engagements. He is driven to accomplish client's long term financial goals by using proactive and analytical strategies.
Prior to joining Connecticut Wealth Management, Patrick was a Tax and Financial Advisor at Asset Strategies, Inc. He was responsible for tax preparation and tax planning for individuals and businesses as well as presenting detailed financial plans to individuals. He worked primarily with business owners and corporate professionals. Patrick brings 8 years of experience in individual and corporate tax planning to CTWM.
Education
Patrick graduated from Salve Regina University with a Bachelor of Science degree in Accounting and a minor in Business Administration. Patrick is a CERTIFIED FINANCIAL PLANNER™ (CFP®) practitioner.
Outside of the office, Patrick enjoys golfing, traveling, and going to the beach with family and friends. He resides in Wallingford, CT with his wife Jen, and their dog, Ovi.
Senior Financial Planner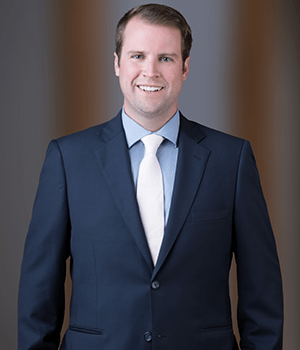 Contact Patrick Sullivan, CFP®