Rudolph Melk
Analyst
Rudolph (Tripp) Melk joined Connecticut Wealth Management (CTWM) as an Analyst in July of 2023. In his role, he is responsible for assisting advisors, developing comprehensive financial plans, and providing exceptional client service.
Prior to joining CTWM, Rudolph worked as an intern at Pine Valley Investments (PVI) in Marlton, New Jersey. At PVI, he was responsible for conducting research on investment strategies, assisting advisors in the development of financial plans, and preparing reports for client meetings.
Education & Certifications
Rudolph graduated Magna Cum Laude from Quinnipiac University with a Bachelor of Science in Finance with a minor in Computer Information Systems.
Affiliations & Community Involvement
While at Quinnipiac University, Rudolph served as a Portfolio Analyst for the $3.5M Quinnipiac student-run investment portfolio. He was responsible for monitoring and creating reports on the stocks owned in the Healthcare and Consumer Staples sectors. He also served as the historian for the Phi Gamma Delta fraternity at Quinnipiac University.
Outside of the office, Rudolph enjoys spending time with family and friends, golfing, snowboarding, cooking, and boating. He currently resides in Morris, CT.
Analyst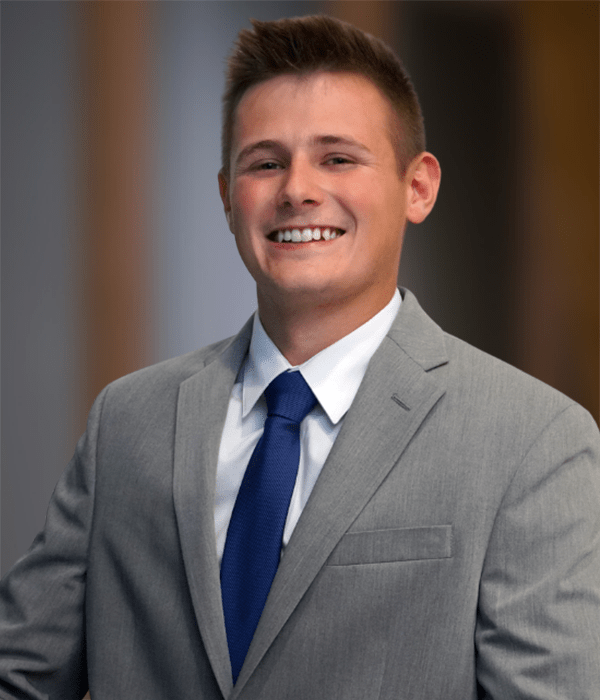 Contact Rudolph Melk