As a business owner, your financial goals, personal goals, and business goals are deeply interconnected, which makes finding the right balance between all three a challenge. With the right support team in place, this can help you not only grow your business but also to lead the life you want professionally and personally.
In this interview, Jessica Dodge, Director of Momentum for Business Owners, spoke with Nicole Russo, President and CEO of Microboard Processing, about the challenges, opportunities, and insights that come with being a leader in the business community.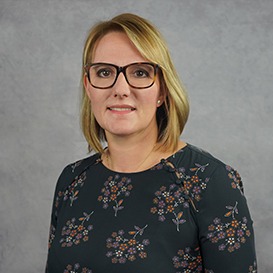 Nicole Russo is a second-generation owner of Microboard, an electronics manufacturing services provider located in Seymour, Connecticut. For over 40 years, Microboard has focused on manufacturing leading-edge technology for customers across the globe in the defense, medical, telecom, and industrial sectors.
Q: What is the biggest challenge you've faced as an industry leader, notably as a female in a typically male-dominated field?
When I was growing up, my dad put a rule in place for myself and my two siblings that we each had to go out into the world, complete our master's degree and work at another organization for five to seven years before we were allowed to work at Microboard, our family business.
Early on in my career, I worked at GE Capital where I handled about a billion dollars of distressed debt- a role where I quickly learned what not to do in business.
During my tenure, I was the only woman vice president on the team, something I was unphased by because I never looked at being a woman in business as anything other than completely normal and equitable.
I attribute my confidence to three things. One, I work really, really hard. Two, I've always surrounded myself with great mentors, both men and women, who have provided me with guidance whenever needed. Three, I have tremendous faith in God which has led me to believe I am where I am because I am supposed to be there.
Putting these three things together- my work ethic, my mentors, and my faith- I've never felt challenged in a room of men. Or a room of women for that matter either! Now, that doesn't mean there aren't difficult meetings or challenging decisions. But that's also the type of thing that excites me and makes me want to get up in the morning.
Q: Under your leadership, what measures have you taken to promote innovation?
Our business really emerged stronger, in many ways, than it was before COVID. I read a lot during the pandemic, and one of the most telling things I came across was how the reputation and strength of companies would either be made or broken by COVID.
Faced with a workforce challenge, we reached out to several different consultants and professionals, which allowed us to propel ourselves forward during the last 24 months. We also needed to be innovative about how we handled an increasing backlog, especially as many of our competitors were not. We used this time to really figure out how to use resources more wisely going forward through capital structure and liquidity to bring in inventory to support our customers.
I truly believe that the reputation of Microboard thrived during COVID because of the innovative measures we took.
Q: How do you prioritize your business and personal goals?
As a leader, it's my responsibility to bring my team together and ensure that we're all moving in the same direction. We have a strategic plan and use a system that provides visibility into the organization's goals, which then trickle down into the team's objectives and metrics. This allows us to be cohesive in what we are working and collaborating on throughout the year.
Business can get very complicated without a focused way of managing a team of individuals, who all have their own ideas and experiences to bring to the table.
Microboard was founded on two premises: to build the most leading-edge technology in the world and to help those who are less fortunate in the world. Our humanitarian efforts are really embedded in our company culture and goals.
Outside of the business, I try to make sure I spend enough time building my strategic network, such as with the Yale Chief Executive Leadership Institute. I also work with the state of Connecticut with the regional sector partnerships to drive the industry forward and overcome the challenges we have for workforce availability, such as housing, transportation, and wages.
While this may not leave me with time for a lot of other things, I have two awesome teenage kids and a supportive husband. And while there is some business talk around the dinner table, we also enjoy that time together to just focus on our family.
Q: What other advice would you give to women in business?
Whether you're working for yourself or in an organization that you are passionate about, I think knowing where your strengths and weaknesses are is key.
Reflect on what your strengths are and use them carefully so that you don't end up overcompensating for your weaknesses. We all have weaknesses and need to recognize that we're never going to be everything we need to be. That's why it's so important to work with a team that supports you.
When I studied at Harvard, one of the most important lessons I learned is how people are either wired operationally or strategically and it's very rare to find people who can be both. Figure out which you are and then fill the gap for what you're not by working with a management team that complements your weaknesses.
The last thing I'll say is to remember to have fun. We all work hard, but it's important to remember to give people some levity. When I retire, I want to be able to say that I had an incredible team that worked hard, but we also had fun while doing it.
Wrapping Up
While some leaders have a good handle on how intertwined their business and personal lives are, there are many who might not have a handle on this and are wondering how to separate the two – and that's okay.
If you're feeling stuck and unsure of what to do next, our Momentum for Business OwnersSM offering is the catalyst to move you forward and help you achieve your long-term objectives.
Curious to learn more about Connecticut Wealth Management and how Momentum for Business OwnersSM can help your business? Contact us at 860-470-0290 or get started with a consultation on enhancing the value of your business.