Emily Wood, CFP®
Partner & Chief Client Officer
Emily R. Wood brings over a decade of experience in the financial planning industry to Connecticut Wealth Management (CTWM). Emily leads the CTWM team in the development and implementation of innovative strategies that turn client aspirations into financial realities. She works with clients who have the most complex financial planning needs, including executives, real estate investors, and business owners.
Having worked with multiple law firms in the surrounding Connecticut area, Emily understands the complex benefits structure and work demands of the legal industry. She is highly skilled at quickly identifying the wants and needs of attorneys and developing a financial plan to be executed.
In her role as Chief Client Officer, Emily oversees all other existing and emerging services, as well as ensuring that all clients have an exceptional and genuine experience with the firm during every aspect of their financial lives. She is passionate about working with the entire CTWM team to create a plan that achieves and elevates every client's financial success.
Education
Emily earned a Bachelor of Science degree in Gender & Women's Studies and International Studies from Hollins University in Roanoke, VA, and is passionate about women's rights and equality.
Emily is also currently working to complete her Master of Science in Accounting and Taxation at the University of Hartford. She is a CERTIFIED FINANCIAL PLANNER™ (CFP®) practitioner.
Affiliations & Community Involvement
Emily has been recognized as a Five Star Wealth Manager* by Crescendo Business Services (2020, 2022); the elite list appearing annually in Connecticut Magazine.
Outside of CTWM, Emily is President of the Connecticut Association of Human Services, serving on the diversity, equity, and inclusion (DEI) committee, and she also serves on the board of Advancing Connecticut Together.
A Virginia native, she currently resides in New Hartford with her family, including her two stepchildren. Emily is also an outdoor enthusiast, a yoga instructor, and an avid supporter of the Simsbury Youth Hockey team.
* The award is based on expertise, value for fee charged and overall satisfaction.
Partner & Chief Client Officer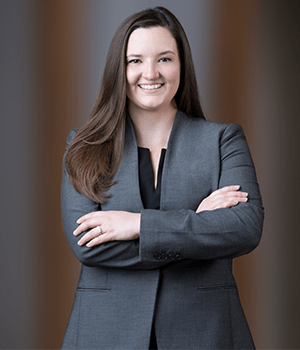 Contact Emily Wood, CFP®