Labib Fasihuddin, CFP®
Senior Financial Advisor
Labib Fasihuddin joined Connecticut Wealth Management (CTWM) in 2017. He focuses on delivering exceptional client service through the development of financial plans and portfolio strategies for clients. Labib is a member of the CTWM Investment Committee where he provides research and leads firm-wide block trades.
He also heads CTWM's internship program, which he has developed into a top-tier financial services internship within the Greater Hartford region.
Education & Certifications
Labib Fasihuddin graduated from The University of Connecticut School of Business in Storrs with a bachelor's degree in Finance. At UConn, he sang and served as president for the Conn-Men, an all-male A Cappella group. Labib is also a CERTIFIED FINANCIAL PLANNER™ (CFP®) licensee.
Affiliations & Community Involvement
Labib has been recognized as a Five Star Wealth Manager* by Crescendo Business Services (2022); the elite list appearing annually in Connecticut Magazine.
Labib serves as an ambassador on The Bushnell's Board of Ambassadors where he is involved with the governance and finances of the theater, as well as its strategy for attracting patrons back to the arts. He is also a member of the UConn Hartford Alumni Network and the MetroHartford Alliance Hartford Young Professionals & Entrepreneurs (HYPE) network.
* The award is based on expertise, value for fee charged and overall satisfaction.
Senior Financial Advisor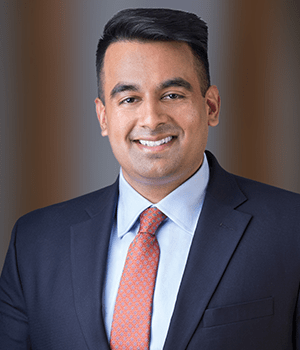 Contact Labib Fasihuddin, CFP®