Megan Cooney-Smith
Content Marketing Specialist
Megan Cooney-Smith joined the Connecticut Wealth Management team in 2021. She is focused on the development of marketing strategies aimed at retaining clients, positioning the firm as an industry leader, and providing an inside view of the CTWM culture.
Megan's experience in the marketing industry has been focused on the development of content and email marketing strategies. Additionally, she has been featured as a ghostwriter in marketing publications such as Search Engine Watch and Medium.
Most recently, she worked for an agency that focused exclusively on digital marketing for attorneys, focusing on the development of strategic marketing campaigns for the agency while also developing the branding and marketing of the agency's proprietary artificial intelligence technology. Prior to this, Megan jumpstarted the marketing efforts for a local independent insurance agency.
Education
Megan holds a Master of Business Administration degree from Southern New Hampshire University and graduated Magna Cum Laude from the Massachusetts College of Liberal Arts with a Bachelor of Arts in English/Communications.
Affiliations & Community Involvement
Megan is a member of multiple honor societies, including Delta Mu Delta, Alpha Chi, and Lambda Iota Tau. Her next professional goal is to work towards a Digital Marketing Certification from the American Marketing Association.
Outside of the office, Megan enjoys visiting new breweries, spending time with her family and friends, and going for long walks outdoors. She currently resides in Feeding Hills, MA with her husband, Josh, and their fur baby, Zuul.
Content Marketing Specialist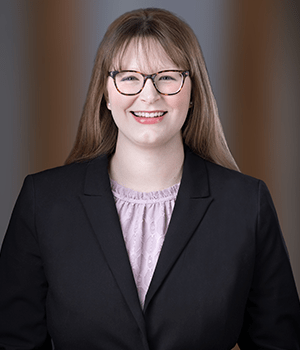 Contact Megan Cooney-Smith