Michael Tedone, CPA/PFS
Partner & Chief Financial Officer
Michael A. Tedone has more than 30 years of professional experience in the areas of wealth management and estate planning. Michael works with high-net-worth individuals, business owners, and senior executives with a specialty in financial, estate, and tax planning. As Chief Financial Officer, he oversees the finances of Connecticut Wealth Management.
Michael has been interviewed for both local and national publications, including Financial Advisor Magazine and U.S. News & World Report.
Education
Michael graduated Magna Cum Laude from Bryant University with a degree in business administration. He is a Certified Public Accountant (CPA) and a Personal Financial Specialist (PFS), a credential granted by the AICPA exclusively to CPAs who have a combination of extensive tax expertise and comprehensive knowledge of financial planning.
Affiliations & Community Involvement
Michael A. Tedone is a member of the American Institute of Certified Public Accountants (AICPA), as well as a member of the Connecticut Society of Certified Public Accountants (CSCPA). He has served as president of the Hartford Estate and Business Planning Council and was a chairman of the Hartford Foundation of Public Giving's Professional Advisory Board.
Michael has been recognized as a Five Star Wealth Manager* by Crescendo Business Services (2013-2022); the elite list appears annually in Connecticut Magazine. Michael is a runner and enjoys golfing, tennis, and reading. In 2013 and 2016, he ran the New York City Marathon to raise funds for the organizations Think Pink Rocks and the Michael J. Fox Foundation for Parkinson's Research. He resides in Wethersfield with his wife, Pam, and he has four children.
* The award is based on expertise, value for fee charged, and overall satisfaction.
Partner & Chief Financial Officer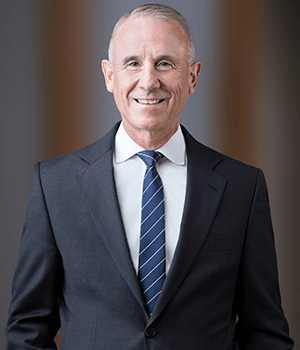 Contact Michael Tedone, CPA/PFS