William Horigan
Financial Advisor
William P. Horigan joined Connecticut Wealth Management, LLC (CTWM) in 2019. As a Financial Advisor, he focuses on providing exceptional service to CTWM clients and collaborating with a team of advisors to develop financial plans and implement portfolio strategies.
Education & Certifications
Will graduated Cum Laude from Providence College with a bachelor's degree in Finance and Accountancy. While at Providence College, he was a member of the Finance Society, and Accounting Association and participated in the 2018 Michael Smith Ethics Case Competition.
Affiliations & Community Involvement
Will enjoys an active lifestyle, with a passion for golf, running, hiking, mountain biking, and skiing. He maintains a close relationship with the Hartford Golf Club and the Stratton Mountain ski resort.
Financial Advisor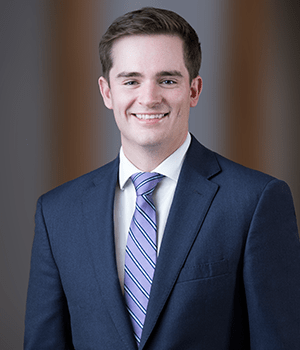 Contact William Horigan