The Talent Magnet: A Business Owner's Guide to Recruitment & Retention
Join the UConn Family Business Program and Connecticut Wealth Management (CTWM) for a discussion and workshop with business leaders focused on attracting and retaining employee talent.
Learn about the challenges other businesses are facing and how they are tackling them.
As culture is fundamental to finding and keeping talent, learn processes around defining and creating a culture that supports the values of the company.
Gain an understanding of why having the right people in the right seats affects business valuation.
Walk away with actionable strategies and solutions.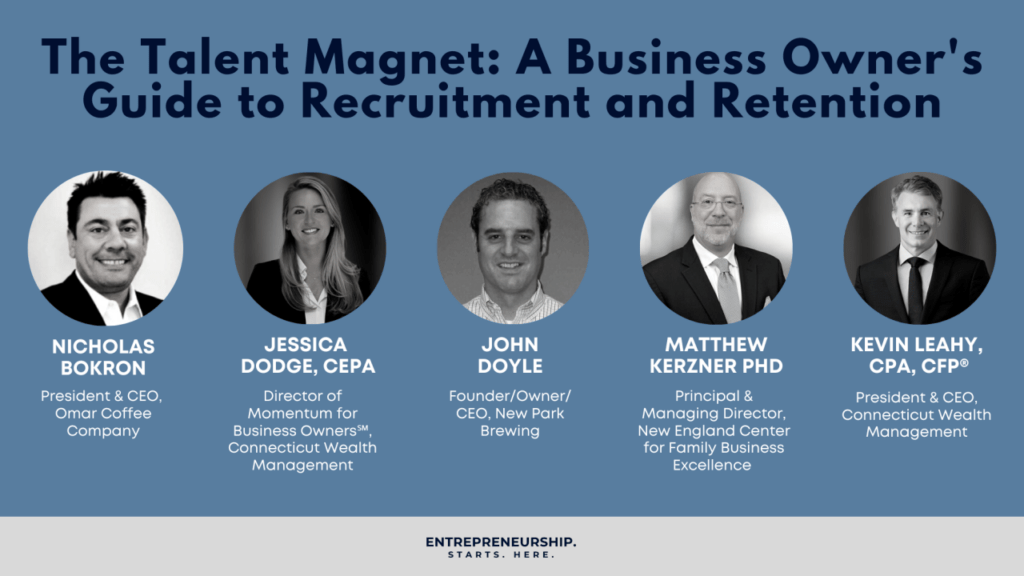 Agenda:
7:30 AM – 8:00 AM: Registration
8:00 AM – 10:00 AM: Programming
Welcome and Opening Remarks
Panel Discussion
Group Exercise
Panel Q&A
10:00 AM – 11:00 AM: Please Join Us For Networking and Refreshments
Complete the form below to register and reserve your spot!
Reserve a Spot!
"*" indicates required fields